CORCHIA PARK - DOVE MANGIARE
Restaurants in Levigliani
Levigliani and the entire Alta Versilia region are a treasure trove of gastronomic delights and ancient traditional recipes. The renowned specialties include lardo (cured pork fat) aged in marble, tordelli (a type of stuffed pasta), and dishes based on mushrooms and chestnuts.
To offer our visitors only the finest local culinary experiences, we rely on the skilled hands of the village's restaurateurs. We serve strictly homemade stuffed pasta, mushrooms and chestnuts from our mountains, locally produced artisanal cured meats, and a strong desire to provide meals that become unforgettable memories.
The portion concept in Levigliani is calibrated to satisfy the hunger of the quarry workers – no one ever leaves our tables hungry!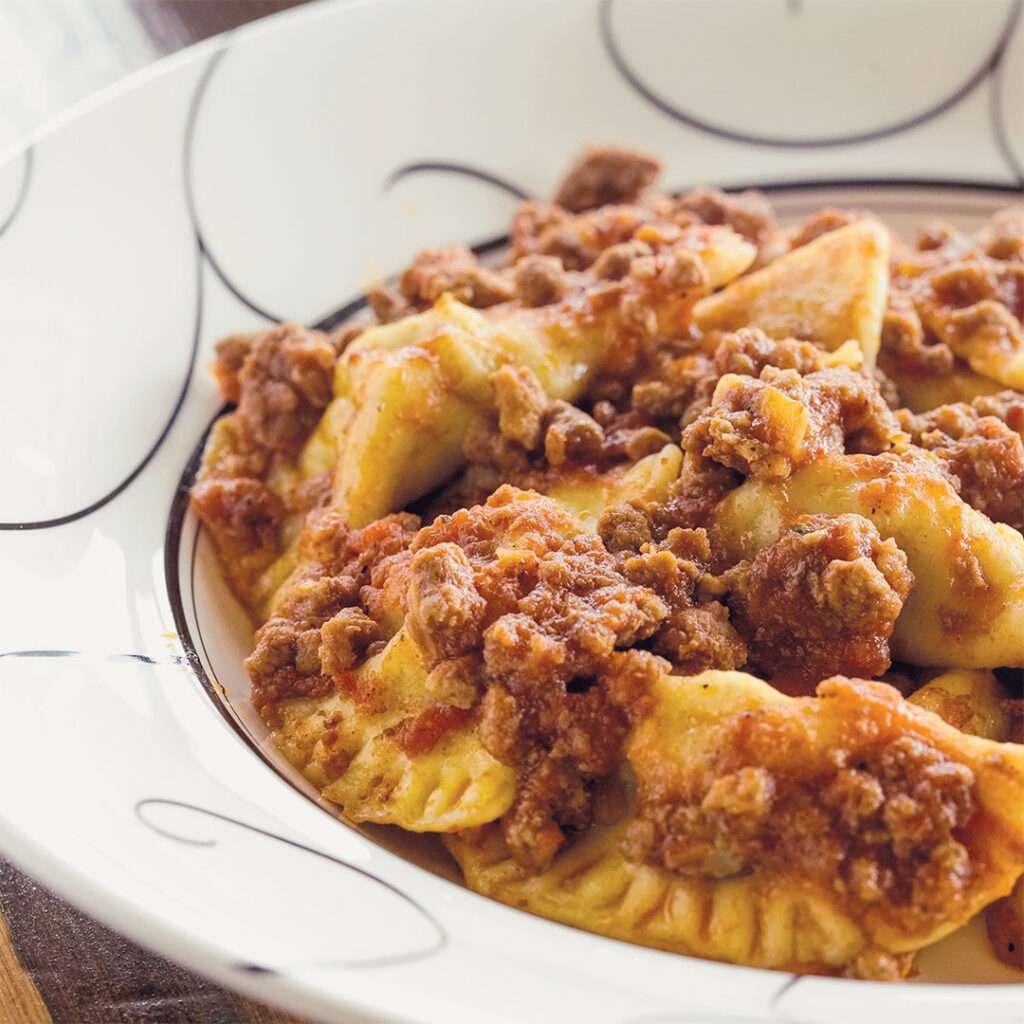 At Ristorante Raffaello, there is one universal rule: all pasta is homemade! This historic establishment is famous for its handmade tordelli pasta and first courses featuring meat and mushroom sauces, as well as roast dishes and braised game. At Ristorante Raffaello, you will find a wine cellar that meets all expectations, offering a wide selection and comprehensive coverage of iconic Tuscan producers. It's worth mentioning the dessert offerings, strictly prepared in-house by Margherita, the pastry chef of the restaurant.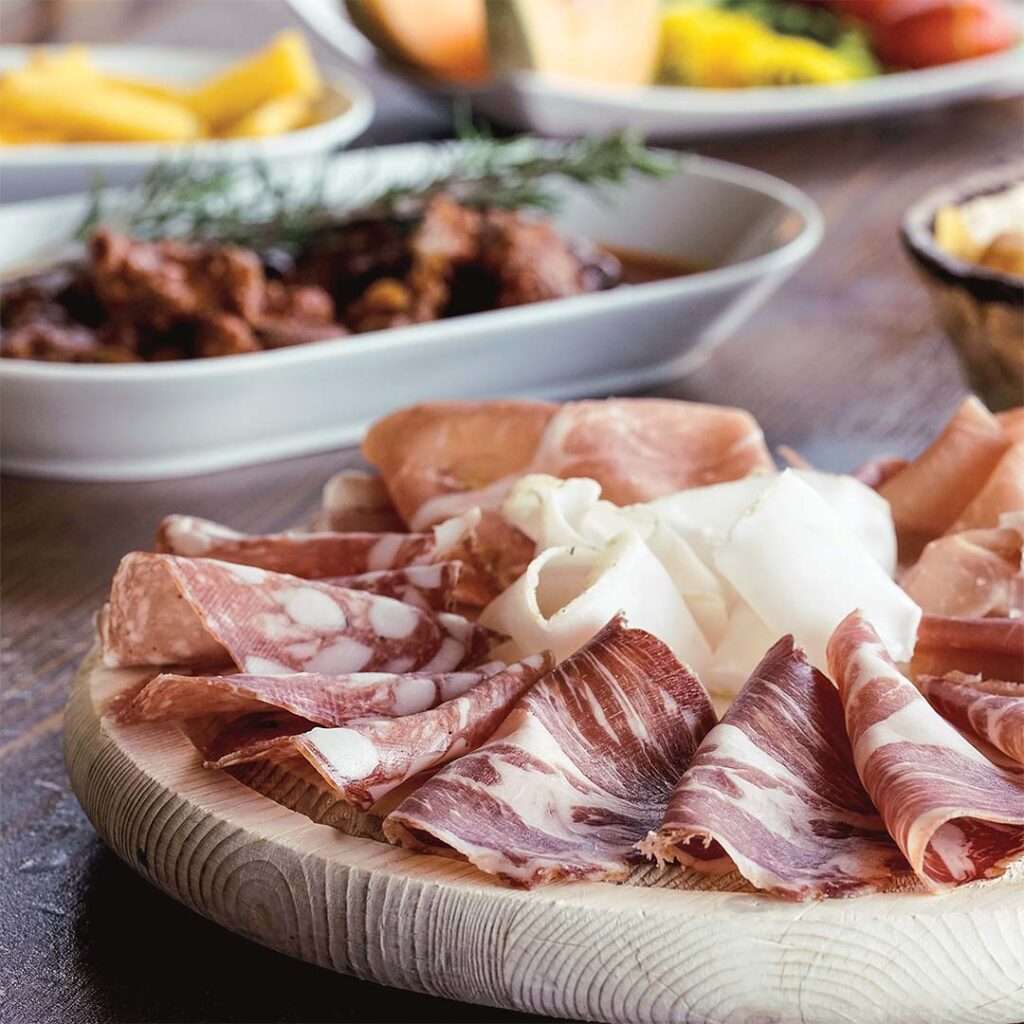 Ristorante Vallechiara, a historic establishment in the village, is a mythical destination for spelunkers from all over Italy. For decades, it has been serving traditional dishes from the Versilia cuisine to anyone who arrives hungry, even after the normal closing hours of other establishments. It has become famous as a gathering place for spelunkers who, after exploring the Antro del Corchia cave, would reward themselves with a hearty dinner to replenish their energy. Today, Ivano, the host of the restaurant, offers typical dishes from the local tradition and has recently dedicated himself to researching historical recipes. It's difficult to enter Vallechiara for the first time and not immediately feel like family!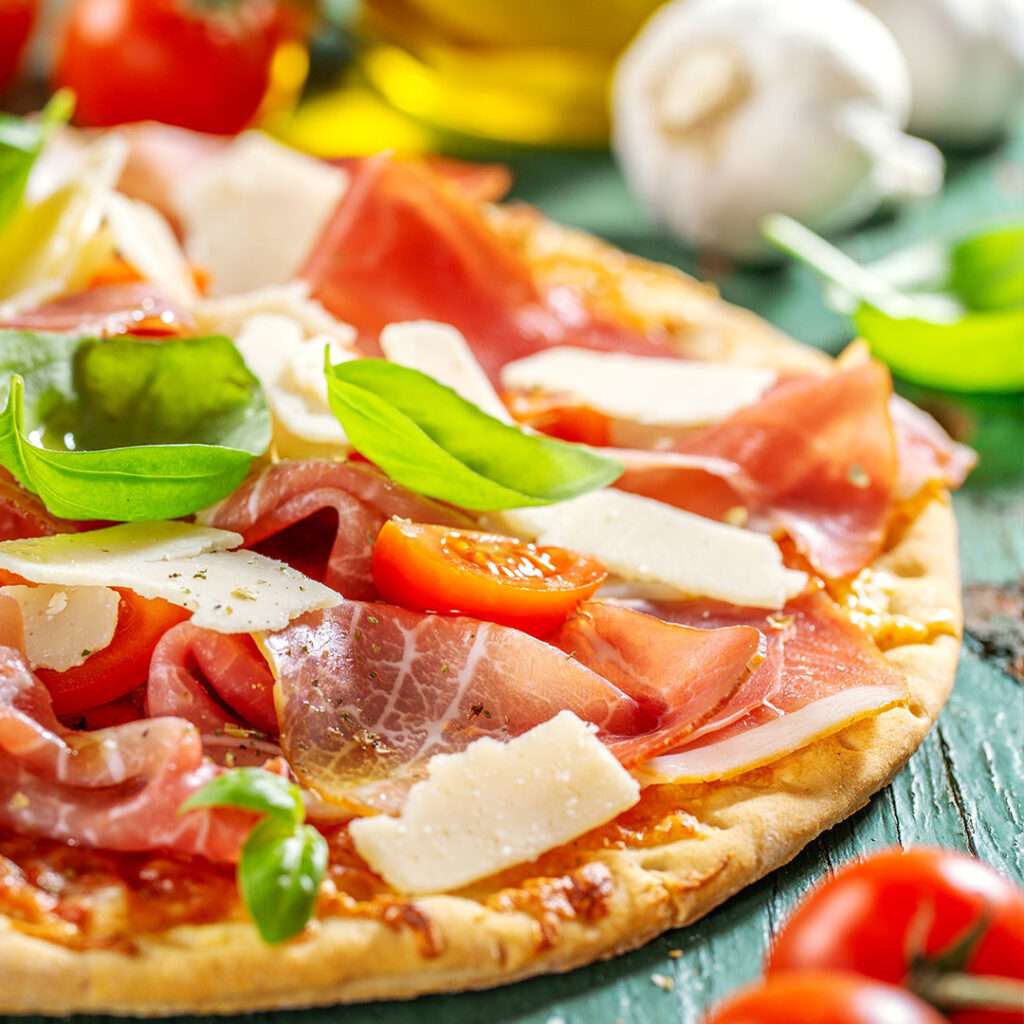 The pizzeria is located right in the center of Levigliani village, in Piazzetta Ortali, in front of the CorchiaPark ticket office. It is only open during the summer season and serves pizzas and focaccias baked in a wood-fired oven. The house specialty is a pizza topped with lardo aged in marble and fresh tomatoes, paying a great tribute to the most classic product of the Alpi Apuane.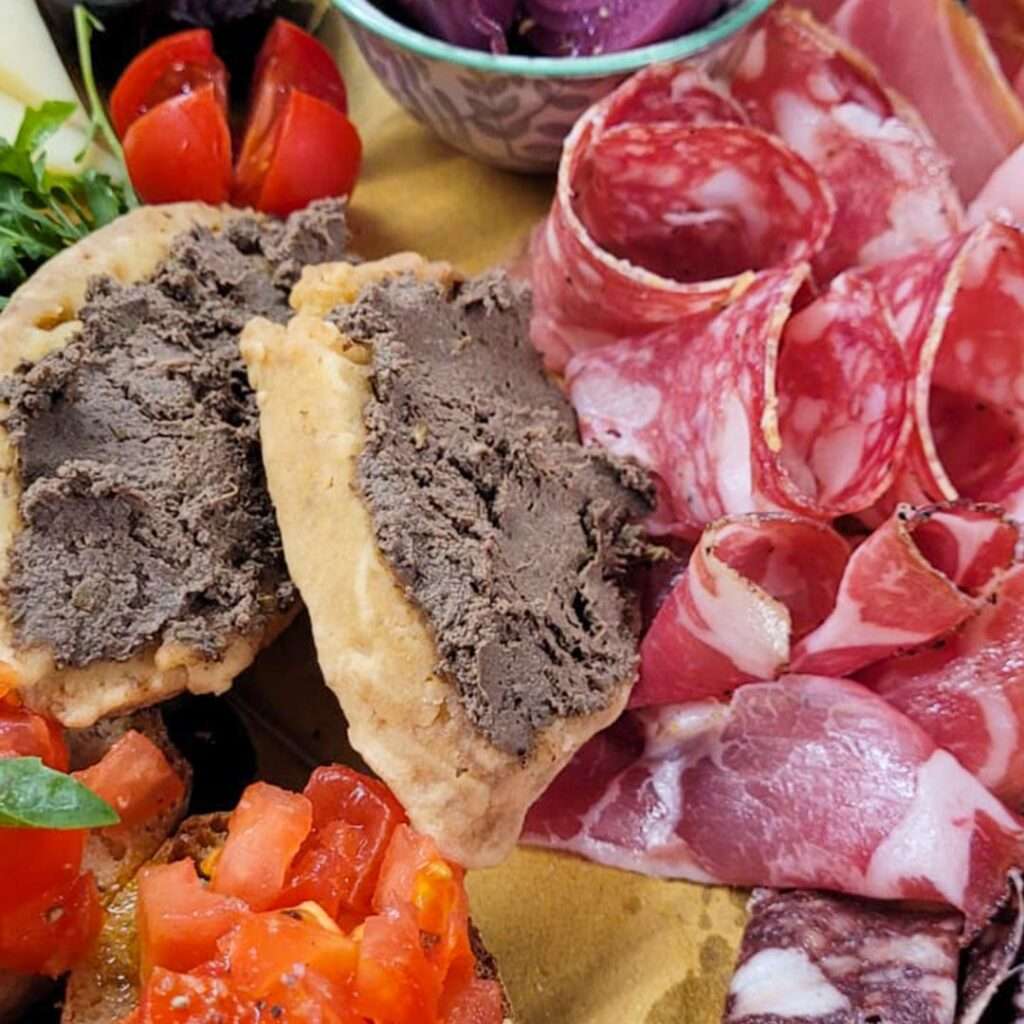 The Osteria Levigliani is open at all hours and specializes in meat dishes cooked in a wood-fired oven. Located at the end of the village, it offers a wonderful setting surrounded by greenery, where you can sit and enjoy a steak or a platter of typical products from the Alpi Apuane. The staff welcomes travelers and food enthusiasts at any time of the day—it's never the wrong time to have a steak or indulge in a snack of prosciutto and pecorino cheese. Wine lovers will also find a wide selection of bottles in the cellar, personally curated by Daniela Pierini, featuring interesting local wines and lesser-known names to discover and taste.
SEASONAL OFFER - MUSHROOMS AND CHESTNUT
With its mild autumns, warmed by the proximity to the sea, and its breathtaking colors, Monte Corchia offers marvelous opportunities for visits during the months of September, October, and November. Mushrooms, thriving beneath the beech and chestnut trees of the surrounding woods, and chestnuts, a traditional culinary delight, take center stage on the dining table. CorchiaPark provides the chance to combine visits to natural attractions with accommodations and seasonal gastronomic experiences, allowing visitors to fully indulge in the flavors of the season.